Mission Statement Pre K-8 School District
"Igniting Potential"
The Rumson School District ignites the potential of its learners by growing, inspiring, and cultivating personal excellence academically, socially, and emotionally.
Important Dates
Yearbook Order Forms Due April 30, 2021 - See flyer in backpack
April 21: Spring Picture Day
Picture Day ID: EVT9BTJK8
April 30: Arbor Day
Yearbook Orders Close Out Today
May 2: Boomer's 4th Birthday!
May 12: National School Nurse Day
May 26: Gr 3 Moving Up Ceremony - details to follow
May 31: Memorial Day/School Closed
June 2: Gr 3 Moving Up Ceremony RAIN DATE
June 7: Trimester 3 ends
1 PM dismissal
June 8: Last Day of School - 1 PM dismissal
All 21/22 Kindergarten Registration Forms are overdue
---
---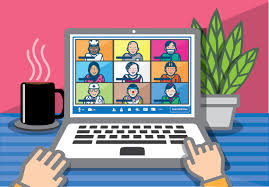 RUMSON BOE MEETING
Virtual / In-Person
(Masks and Social Distancing required for In-Person attendance)
Wednesday, 4/28/2021 @ 7:30 pm
PUBLIC AGENDA
---
---
The Rumson Environmental Commission and the Recreation Department have teamed up to bring your child(ren) a fun experience for Earth Day.
Attached, you will find the form for our Earth Day Scavenger Hunt. Children are invited to search for items on the list in and around Rumson. Once they find at least 15 items, please return the list to Borough Hall via the drop-box or by email to choffmann@rumsonnj.gov The goal is to have the children enjoy a fun activity while learning good habits for the environment. Prizes (Crazee's Ice Cream gift cards) will be given at random to 5 winners. The contest deadline is 9 A.M. Monday 4/26.
Also attached is an Earth Day Bingo game for your family to enjoy as well. We encourage you to visit www.rumsonnj.gov/env for more Earth Day resources.
We hope you enjoy the experience and please let us know if you have any questions.
Thank you,
Charlie Hoffmann
Recreation Director
www.rumsonnj.gov / www.rumsonrec.org
Twitter: @RumsonRec - @Rumson_Borough
Tel: 732-842-3300
---
---
RUMSON PTO PLAYGROUND CAMPAIGN
The Rumson PTO's latest GO FUND ME project for our wonderful schools has been announced. Join us in being a part of this important project to redevelop our playground for our students.
Click this link to the GO FUND ME page.
---
---
REMINDER...
ALL VISITORS TO SCHOOL MUST BRING THEIR
DRIVER'S LICENSE TO ENTER THE BUILDING
---
---
News & Announcements
Phone: 732-842-0330
Fax: 732-212-0843

Mrs. Diane Ryan
Administrative Assistant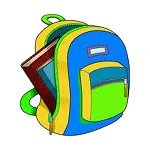 Virtual Backpack
Check here for more information or to find copies of misplaced papers.