Mission Statement Pre K-8 School District
"Igniting Potential"
The Rumson School District ignites the potential of its learners by growing, inspiring, and cultivating personal excellence academically, socially, and emotionally.

October 31 - Happy Halloween!
---
November 3: All Virtual Day/Election Day
November 5 & 6: School Closed - NJEA Convention
November 9: Virtual Monday Material Day
November 11: Veterans Day - Wear Red, White & Blue
November 26 & 27: Schol Closed - Thanksgiving Break

---
PLEASE REFER TO THE 6 DAY ROTATION CALENDAR LINK BELOW:
---
In the event that you are experiencing technology difficulties at home, please contact us for support.
The link has been published in the "Student Technology Assistance" document posted on the district website under the Virtual Learning tab.
---

For the MOST important New Year news in one place, click here!
---
_
***Please check the virtual backpack every Tuesday to see any important weekly notices from the PTO, REF and other local organizations.
---
REMINDER...
ALL VISITORS TO SCHOOL MUST BRING THEIR
DRIVER'S LICENSE TO ENTER THE BUILDING
News & Announcements
Paw Print Press Issue 2
Hot off the presses: 2018-2019 Paw Print Press Issue 2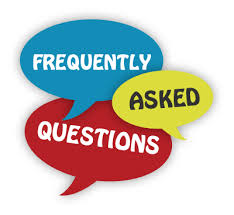 Frequently Asked Questions
Answers to many of your questions.
Reporting Absences
Please report your child's absence from or planned lateness to school by 9:00 am. You should call 732-842-0383, option 1 to leave a message or speak to Mrs. Zimbile. Your attention to this will save time and help us account for all students in an efficient manner. If your child is arriving late from a medical appointment, be sure to ask your medical provider for a note in order for the lateness to be excused. Please note that Deane-Porter school has a separate attendance line. Deane-Porter's number is 732-842-0330.
Phone Calls Home
Please remind your children that if they call you from school, they should leave a message when they do not reach you. If our nurse or school office contacts you, we will always leave a message. If you need to call back, please call 732-842-0383. Bear in mind that the number that shows up on your caller ID will not identify accurately where the call originated. Please listen to your voicemail message before calling the school back, and dial the main office number for the school of your child's enrollment.
Mrs. Jennifer Gibbons, Principal
Phone: 732-842-0383
Fax: 732-219-9458
Admin. Asst: Mrs.Tricia Zifchak
Admin. Asst: Mrs. Marissa Divers
---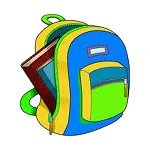 Virtual Backpack
Check here for more information or to find copies of misplaced papers.
Important Safety Reminders:
Students are reminded to cross intersections only where a Crossing Guard is present.
Students riding bikes or skateboards to school MUST wear helmets. Bikes must be placed at a bike rack and locked while school is in session. Bikes and skateboards may not be driven on campus; students MUST walk these on campus.
Prior to entering the building, you must ring the door buzzer and state your name and purpose for visiting. You MUST report to the Main Office to sign in immediately, which includes dropping off items.
Please pull up and drop off at the Gym Door, not the Main Entrance door. This allows for more cars to pull into the loop and drop off.
Do not drop students off in the street or in the Forrest Avenue staff parking lot. Please us caution when dropping of at the Blackpoint curb, and be sure students exit curbside.
---
General Reminders:
Dogs are not permitted on school property for safety and medical reasons. Please do not bring dogs to arrival or dismissal.
Please refrain from bringing in birthday treats during lunches, as we need your assistance in keeping the Cafeteria safe and orderly.
Students may ride only their assigned bus. This means students may not ride a friend's bus home. Bus seats are limited and we are responsible to account for everyone.
Please check the virtual backpack on Tuesdays for up to date fliers and notices, froms from the school, parent organiztions, and the local community.
Students are not permitted in the building before 8:25 am, unless meeting with a teacher or using the library for study hall. Teachers are not required to be on duty until 8:25 am, and students may not be in the building without supervision. Please make every effort to drop off students as close to 8:30 am as possible.
Students are NOT permitted to utilize aeresol deodorants, perfumes, or other sprays (such as Axe) in the school building for safety reasons. This includes bathrooms and the locker rooms.